Okayama University will participate in an international online conference titled "the 2nd Sustainable on the Go Conference (SOTG 2022)". The conference is co-organized by York University in Canada, the Canadian Commission for UNESCO (CCUNESCO), the International Association of Universities (IAU) and Okayama University.
In preparation for the conference, Okayama University and partner institutions are looking for participants in the Youth Engagement Program in the SOTG 2022 session!
>> Click here to see the eligibility criteria << 
    Apply before June 3, 2022
In the lead-up to the conference, Okayama University and partner institutions want to hear from young voices worldwide and discuss on how internationalization and mobility in higher education can contribute to a better world. For example, how can studying abroad and learning to respectfully work in intercultural teams make a difference?
Participate to gain skills, creativity, and knowledge to be a part of and co-facilitate sessions at the SOTG 2022 in November 2022! There will be several virtual sessions in small groups to experience the depth, vulnerability, and courage necessary to nurture our capacities of empathic listening and human care.
<Details of the event>
Date: November 17, 2022
Joint hosting: York University, the Canadian Commission for UNESCO (CCUNESCO),
       the International Association of Universities (IAU)
Place: Online
Title: SOTG-Youth Engagement Program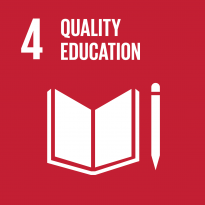 Sustainable Development Goals
【In charge of this event】
Okayama University Global Engagement Office (OUGEO)
MAIL ougeo●adm.okayama-u.ac.jp (※Please replace ● with @.)